Until I Feel Nothing is the fourth full-length album by American deathcore band Carnifex. The album will be released in the United States on October 25, 2011.
Track listing
Edit
"Deathwish" - 1:19
"We Spoke of Lies" - 2:56
"A Grave to Blame" - 3:38
"Dead But Dreaming" - 3:51
"Creation Defaced" - 4:13
"Dehumanize" - 3:00
"Until I Feel Nothing" - 3:51
"Never Forgive Me" - 3:04
"Wretched Entropy" - 2:50
"Curse My Name" - 3:26
Personnel
Edit
Carnifex
Shawn Cameron - drums
Scott Lewis - vocals
Ryan Gudmunds - guitar
Cory Arford - guitar
Fred Calderon - bass guitar
Production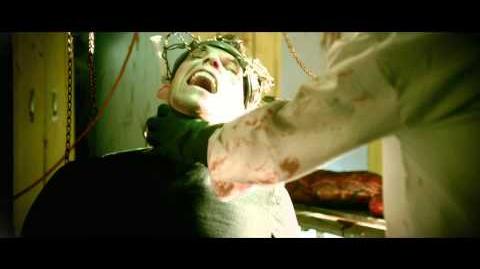 Ad blocker interference detected!
Wikia is a free-to-use site that makes money from advertising. We have a modified experience for viewers using ad blockers

Wikia is not accessible if you've made further modifications. Remove the custom ad blocker rule(s) and the page will load as expected.