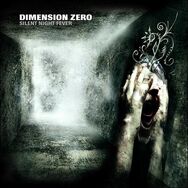 Silent Night Fever is the debut album by Swedish melodic death metal band Dimension Zero, distributed jointly through Century Media and Regain Records. The title is a play on words of the John Travolta film, Saturday Night Fever.
The album was released after six years of demos and EPs which the band had recorded in-between main projects. Their music has been described as an ode to the early days of Gothenburg death metal, with songwriting more based on the grindcore and thrash metal influences than the NWOBHM inspiration that would permeate later on.
Although not a commercial success, the album received positive critical marks and would help the band release a second album one year later. A cover of the The Beatles' "Helter Skelter" is available on the Japanese edition.
Track listing
Edit
"Silent Night Fever" – 3:20
"The Murder-Inn" – 3:01
"Through the Virgin Sky" – 4:29
"Your Darkest Hour" – 4:08
"Not Even Dead" – 3:59
"They Are Waiting to Take Us" – 3:50
"Until You Die" – 3:45
"End" – 2:58
"Slow Silence" – 2:04
"Helter Skelter" (The Beatles cover - Japanese bonus track) − 3:00
Personnel
Edit
Ad blocker interference detected!
Wikia is a free-to-use site that makes money from advertising. We have a modified experience for viewers using ad blockers

Wikia is not accessible if you've made further modifications. Remove the custom ad blocker rule(s) and the page will load as expected.