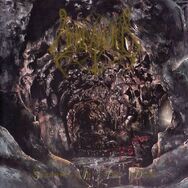 Shadows in the Deep is the second album by the Swedish death metal band Unleashed. It was released in 1992 by Century Media Records.
During a January 23, 1993 studio session, the song 'Onward into Countless Battles' was covered by Nirvana and later bootlegged as "Dave's Meat Song," due to bootleggers being unaware of the band Unleashed originally recording it as 'Onward into Countless Battles' and therefore believing it was an original jam by Nirvana, and that Nirvana's drummer, Dave Grohl, played all instruments.
Track listing
Edit
"The Final Silence" - 2:54
"The Immortals" - 4:23
"A Life Beyond" - 4:49
"Shadows in the Deep" - 5:02
"Countess Bathory" (Venom cover) - 4:02
"Never Ending Hate" - 2:32
"Onward into Countless Battles" - 4:14
"Crush the Skull" - 3:36
"Bloodbath" - 4:09
"Land of Ice" - 4:33
Personnel
Edit
Unleashed
Johnny Hedlund - Vocals, Bass
Fredrik Lindgren - Guitars
Tomas Måsgard - Guitars
Anders Schultz - Drums
Production
Axel Hermann - Cover art
Waldemar Sorychta - Producer
R. Kampf - Executive producer
Siggi Bemm - Engineering
Claus C. Pilz - Photography (cover)
Johan Hanson - Logo
Johnny Hedlund - Lyrics
Lutz Kampert - Photography
Thomas Simon - Photography (live)
Ad blocker interference detected!
Wikia is a free-to-use site that makes money from advertising. We have a modified experience for viewers using ad blockers

Wikia is not accessible if you've made further modifications. Remove the custom ad blocker rule(s) and the page will load as expected.