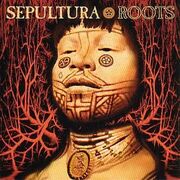 Roots is the fifth studio album by Brazilian heavy metal band Sepultura. It was released in March 12, 1996 by Roadrunner Records, and was the band's last studio album to feature founding member and vocalist Max Cavalera. Following the experimentalism of the album Chaos A.D., Roots has more influence from Brazilian musical rhythms, and features Brazilian musician Carlinhos Brown, percussionist David Silveria, turntablist DJ Lethal, and vocalists Jonathan Davis and Mike Patton. The album was produced by Ross Robinson.
Track listing
Edit
"Roots Bloody Roots" - 3:32
"Attitude" - 4:15
"Cut-Throat" - 2:44
"Ratamahatta" (featuring Ross Robinson, David Silveria and Carlinhos Brown) - 4:30
"Breed Apart" - 4:01
"Straighthate" - 5:21
"Spit" - 2:45
"Lookaway" (featuring DJ Lethal, Jonathan Davis and Mike Patton) - 5:26
"Dusted" - 4:03
"Born Stubborn" - 4:07
"Jasco" - 1:57
"Itsári" (featuring Xavante Tribe) - 4:48
"Ambush" - 4:39
"Endangered Species" - 5:19
"Dictatorshit" - 1:26
"Canyon Jam" (unlisted hidden track) - 3:16
Personnel
Edit
Sepultura

Guests

Mike Patton - Vocals on "Lookaway" and "Mine"
David Silveria - Drums on "Ratamahatta"
Carlinhos Brown - Vocals, Percussion, Berimbau, Timbau, Wood Drums, Lataria, Xequere, Surdos on "Ratamahatta"
Jonathan Davis - Vocals on "Lookaway"
DJ Lethal - Scratching on "Lookaway"
Xavante Tribe - Percussions and Chanting on "Itsári"

Recording

Recorded at Indigo Ranch, Malibu, California
Produced by Ross Robinson and Sepultura
Engineered by Chuck Johnson
Additional engineering by Richard Kaplan
Second engineered by Rob Agnello
Mixed by Andy Wallace at Soundtrack Studios, New York City
Mix engineered by Steve Sisco
Mastered by George Marino at Sterling Sound, New York City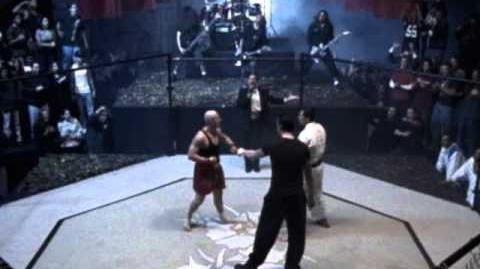 Ad blocker interference detected!
Wikia is a free-to-use site that makes money from advertising. We have a modified experience for viewers using ad blockers

Wikia is not accessible if you've made further modifications. Remove the custom ad blocker rule(s) and the page will load as expected.