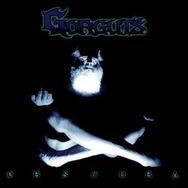 Obscura is the third album by Gorguts. It is seen as one of metal's most technical and complex albums, consisting of many experimental and dissonant melodies, and strange rhythms.
Following the release of their second full-length The Erosion of Sanity, the band did a European tour in 1993. However, when Gorguts returned, coincided with the decline of death metal's popularity, and they were subsequently dropped from the Roadrunner roster. Then, they "started writing material for Obscura.
Track listing
Edit
"Obscura" - 4:04
"Earthly Love" - 4:04
"The Carnal State" - 3:08
"Nostalgia" - 6:10
"The Art of Sombre Ecstasy" - 4:20
"Clouded" - 9:32
"Subtle Body" - 3:23
"Rapturous Grief" - 5:27
"La Vie Est Prelude... (La Morte Orgasme)" - 3:28
"Illuminatus" - 6:15
"Faceless Ones" - 3:50
"Sweet Silence" (Instrumental) - 6:45
Personnel
Edit
Gorguts
Steeve Hurdle – guitar, vocals (Concept idealisation, Artistic direction,Songs and album title)
Steve Cloutier – bass
Patrick Robert – drums
Production
Pierre Rémillard – producer, engineer
Sylvain Brisebois – master
Joel Beaupré – photography
Alain Cloutier – artwork
Ad blocker interference detected!
Wikia is a free-to-use site that makes money from advertising. We have a modified experience for viewers using ad blockers

Wikia is not accessible if you've made further modifications. Remove the custom ad blocker rule(s) and the page will load as expected.