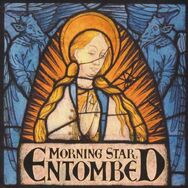 Morning Star is the seventh full length album by Swedish metal band Entombed. It was released in September 3, 2001. This Entombed album marked Entombed returning to their more death metal roots.
The song "When It Hits Home" draws influence from the 1997 film The Devil's Advocate.
Half of the "Chief Rebel Angel"'s lyrics are quotes from The Devil's Advocate film:
John Milton: "I'm here on the ground with my nose in it since the whole thing began! I've nurtured every sensation man has been inspired to have! I cared about what he wanted and I never judged him! Why? Because I never rejected him, |in spite of all his imperfections! I'm a fan of man!"
John Milton: "Don't get too cocky, my boy. No matter how good you are... ...don't let them see you coming. That's the gaffe, my friend. You gotta keep yourself small. Innocuous. Be the little guy. You know, the nerd, the leper. The shitkicking surfer. Look at me. Underestimated from day one. You'd never think I was|a master of the universe, would you?"
John Milton: "I have been watching. Couldn't help myself. Watching. Waiting. Holding my breath. But I'm no puppeteer, Kevin. I don't make things happen. Doesn't work like that. ... It's like butterfly wings. Once touched, they never get off the ground. I only set the stage. You pull your own strings."
Track listing
Edit
"Chief Rebel Angel" - 4:40
"I for an Eye" - 3:10
"Bringer of Light" - 4:02
"Ensemble of the Restless" - 2:38
"Out of Heaven" - 3:39
"Young Man Nihilist" - 2:46
"Year One Now" - 1:56
"Fractures" - 3:36
"When It Hits Home" - 2:24
"City of Ghosts" - 2:32
"About to Die" - 2:14
"Mental Twin" - 3:16
Personnel
Edit
L-G Petrov - Vocals
Jörgen Sandström - Bass
Alex Hellid - Guitars
Ulf "Uffe" Cederlund - Guitars
Peter Stjärnvind - Drums
Ad blocker interference detected!
Wikia is a free-to-use site that makes money from advertising. We have a modified experience for viewers using ad blockers

Wikia is not accessible if you've made further modifications. Remove the custom ad blocker rule(s) and the page will load as expected.