Arise is the third studio album by Brazilian heavy metal band Sepultura, released in April 23, 1991 through Roadrunner Records. Upon its release, the album received top reviews from heavy metal magazines such as Rock Hard, Kerrang! and Metal Forces. Arise is considered Sepultura's finest hour among longtime fans.
While the music on Arise was mostly in the same death/thrash style as their previous album, Beneath the Remains, it was clear that the Sepultura sound was acquiring an experimental edge. The album presented their first incursions with groove metal, industrial music, hardcore punk and Latin percussion.
The tour (1990–1992) that supported the album was the group's longest at that time, totalling 220 shows in 39 different countries. During this trek, the album went gold in Indonesia—the band's first music industry certification. By the tour's end, Arise had achieved platinum sales worldwide.
Track listing
Edit
"Arise" (Max Cavalera, Sepultura) - 3:18
"Dead Embryonic Cells" (Cavalera, Sepultura) - 4:52
"Desperate Cry" (Andreas Kisser, Sepultura) - 6:40
"Murder" (Cavalera, Sepultura) - 3:26
"Subtraction" (Kisser, Sepultura) - 4:46
"Altered State" (Kisser, Sepultura) - 6:34
"Under Siege (Regnum Irae)" (Cavalera, Sepultura) - 4:53
"Meaningless Movements" (Kisser, Sepultura) - 4:40
"Infected Voice" (Kisser, Sepultura) - 3:18
"Orgasmatron" (Michael Burston, Phil Campbell, Peter Gill, Lemmy) - 4:15
"Intro" (Sepultura) - 1:32
"C.I.U. (Criminals in Uniform)" (Katherine Ludwig Moses, Sepultura) - 4:17
"Desperate Cry (Scott Burns Mix)" (Sepultura) - 6:43
Sepultura – producer
Production
Scott Burns – producer, engineer, lyrical and translation assistance
Andy Wallace – mixing
Fletcher McLean – assistant engineer, lyrical and translation assistance
Steve Sisco – assistant mix engineer
Howie Weinberg – mastering
Henrique Portugal – synthesizers
Kent Smith – sound effect creation
Michael Whelan – cover illustration ("Arise")
Tim Hubbard – photography
Patricia Mooney – art direction
Don Kaye – liner notes
Carole Segal – photography
Alex Solca – photography
Shaun Clark – photography
Rui Mendes – photography
Bozo – tribal "S" logo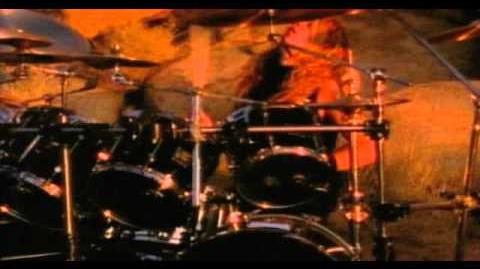 Ad blocker interference detected!
Wikia is a free-to-use site that makes money from advertising. We have a modified experience for viewers using ad blockers

Wikia is not accessible if you've made further modifications. Remove the custom ad blocker rule(s) and the page will load as expected.