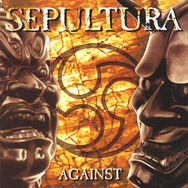 Against is the sixth studio album by Brazilian heavy metal band Sepultura, released in October 6, 1998 through Roadrunner Records. It is the band's first release with new frontman Derrick Green, who replaced group founder Max Cavalera in 1997.
Album information
Edit
Like Roots that preceded it, the album has a variety of guest musicians and incorporates tribal influences — Japanese percussion elements are added with the assistance of Japanese Taiko group, Kodo.
The songs "Against," "Choke" and "Tribus" were released as singles, with a music video accompanying "Choke." The video featured footage from the Barulho Contra Fome (Noise Against Hunger) concert that was the first gig of the Against tour. This performance included guest appearances from the Xavantes Tribe who had featured on Roots (as documented in the "Choke" video) as well as Mike Patton, Jason Newsted, Carlinhos Brown, original Sepultura guitarist Jairo Guedz and Coffin Joe (whose "blessing" of the band performed during this concert turned up as a b-side entitled "Prenuncio" on the Tribus EP).
The flute section of "Kamaitachi" performed by Kodo is heavily based on that in "The Hunted" which appeared on Kodo's Ibuki album and was originally composed for the soundtrack of the movie of the same name. The song "The Waste" (a vocal version of Kamaitachi featuring Mike Patton on vocals which appeared on the single b-sides) is featured in the movie Freddy vs. Jason and its soundtrack.
The band supported Metallica in the latter's May 1999 tour in Brazil.
Track listing
Edit
"Against" - 1:54
"Choke" - 3:36
"Rumors" - 3:04
"Old Earth" - 4:28
"Floaters in Mud" - 4:58
"Boycott" - 3:10
"Tribus" - 1:39
"Common Bonds" - 2:58
"F.O.E." (Jimmy Bowen cover) - 2:08
"Reza" (Prayer – feat. João Gordo of Ratos de Porão on vocals) - 2:16
"Unconscious" - 3:37
"Kamaitachi" (feat. Kodo) - 3:03
"Drowned Out" - 1:28
"Hatred Aside" (feat. Jason Newsted from Metallica on baritone guitar, theremin and vocals) - 5:13
"T3rcermillennium" - 3:56
Recorded at
Produced by Howard Benson and Sepultura
Recorded and engineered by Carlo Bartolini
Mixed by Tim Palmer at Scream Studios, Studio City, California, USA
Mixed by Howard Benson and Bobbie Brooks at The Gallery, Encino, California, USA
Mix assisted by James Saez and Mark Moncrief
Assistant engineered by David Bryant, Daniel Mantovani, Tosh Kasai, and James Bennett
Tape Op by Skye A.K. Correa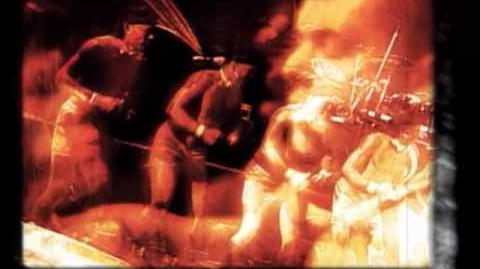 Ad blocker interference detected!
Wikia is a free-to-use site that makes money from advertising. We have a modified experience for viewers using ad blockers

Wikia is not accessible if you've made further modifications. Remove the custom ad blocker rule(s) and the page will load as expected.